WHO WE'RE LOOKING FOR
FIRST THINGS FIRST! If you want to work with us you gotta love movies and comics. If not, chances are you'll think we're weird. (Don't worry. We'll probably think you're a little off, too. No harm, no foul.)
We encourage thinking outside the box and look for people who are devoted to becoming experts in their craft. We desire people who want to hone in on their natural strengths and skills—people who share our passion for exceeding our clients' expectations to deliver powerful results.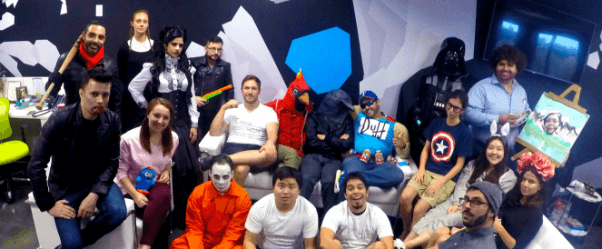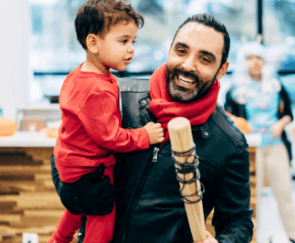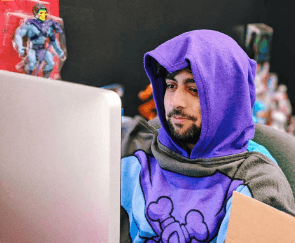 IT'S ABOUT YOU TOO
Affordable Health, Dental, Vision and Prescription plans
Life & AD&D Insurance
Supplemental Life Insurance Available
Vacation, Sick Time, and Holidays
DAYS PAID TIME OFF
Second year, full-time employees only
DAYS PAID TIME OFF
Second year, full-time employees only
KITCHEN
Stocked with caffeine and snacks. Gluten free? Organic? We have it.
CANVAS DAY
Pixar does it. Why can't we? A day to improve TRIdigital with our innovating ideas.
CELL PHONES ALLOWED
We know how important social media is so we're cool with you using it.
DRESS CODE
Wear what you like. But don't get crazy!
MOVIE NIGHTS
Movie critics have nothing on us!
FOCUS FOX FRIDAYS
A day of work with peace and quiet…at home and in your PJs.
SUBMIT YOUR VIDEO RESUME
Take the leap into fighting boring marketing. Submit your video resume (this applies to all positions – not just Video Editors).
It doesn't have to be Spielberg quality. We're just looking for personality.
*We want actual video resumes, not links to YouTube channels or videos created for other reasons.
Thank you! If we feel you're a good fit we'll be in contact soon!